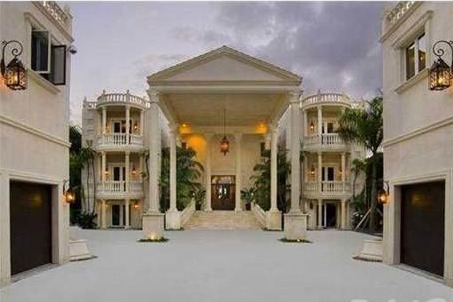 Cash Money Mogul Birdman recently purchased a $14.5 (Foe-teen pernt fie plehboi) million Miami mansion the size of a Four Seasons.
To give you a better idea of how huge his new home is imagine 19,000-sqaure-feet. It is sitting on the ultra exclusive Palm Island.
The 9-bedroom, 17-bath palace is amazing 25-foot-ceilings a below ground pool an outdoor pool with cabana a theater, gym, spa area in-house massage room … 100 feet of waterfront AND a private dock according to TMZ.
The mansion once belonged to music producer Scott Storch until it was taken away from him in foreclosure 2 years ago. After that the inventor of Rockstar energy drinks bought it for $6.75 million and then flipped it and sold it to Birdman for a huge profit.